Online Laurel's Challenge & Exhibition May 24-30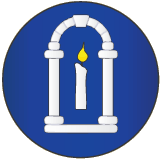 The MOAS office is excited to announce that as part of our Online Laurel's Challenge & Exhibition next week (Monday, May 24th – Sunday, May 30th) we will be having a variety of Laurels hosting open times for people to come meet them, learn, and ask questions!
Join us online from Monday-Friday evenings on a wide array of topics. Days, times, and class titles below (all times Eastern), visit our website for full descriptions and meeting links!
https://moas.eastkingdom.org/laurel-drop-in-hours-for-laurels-challenge-exhibition/
Monday the 24th:
6:00-7:00 PM
Lissa Underhill – Ask Lissa Anything; research, documentation, glass beads, and more!
7:00-9:00 PM
Elizabet Marshall – Embroidery
Tuesday the 25th:
7:00-8:00 PM
Elias Gedney – "Ask Me Anything" about Peerage in the SCA
8:00-9:00 PM
Gun∂ormr – Manuscript Sources & More
Wednesday the 26th:
7:00-8:00PM
Elias Gedney – "On Sailors and Maritime Studies in the SCA – what Thirty years has taught me"
8:00-9:00 PM
Justin du Coeur – Period Games
Thursday the 27th:
7:00-8:00PM
Elias Gedney – Persona basics and workshop
Friday the 28th:
7:00-9:00 PM
Chiaretta di Fiore – Garb & A&S