East Kingdom Crown Tournament Update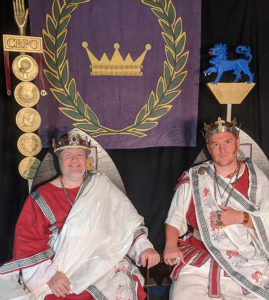 We are overjoyed to have a list of fantastic couples ready to vie to be the heirs to the Eastern throne.
As We prepare the list, We have noted that it exceeds the minimum number We set for a single tournament.
As such we are in the process of selecting feeder tournaments and pairing contenting couples with the geographic feeder that will be their road to the final crown tournament.
We will have specific details soon. And look forward to a June of honorable combat.
Alberic and Tindal
Consules East