Updated Email Addresses for Sovereign and Heirs for the East Kingdom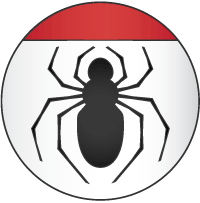 Greetings to the East Kingdom from the Kingdom Webminister:
On Wednesday November 13th, we are initiating a small project that will involve some changes to the email addresses for the Heirs of the East Kingdom. In order to ensure compliance with the laws of the East Kingdom and to ensure that email addresses are not defined by gender-specific roles going forward, we are making the following changes:
The Heir to the Sovereign will have the email address heir-sovereign@eastkingdom.org.
The Heir to the Consort will have the email address heir-consort@eastkingdom.org.
Both will still be reachable as a group by emailing trh@eastkingdom.org.
We are making these changes right now solely for the Heirs. When they step up to the Crown, we will be setting up correspondingly neutral addresses for them as Crowns of the East. We are not making these changes at this point in order to minimize any disruption to the ongoing reign.
The previous email addresses will still work to avoid emails inadvertently being sent to the same pocket dimension where single socks, the TV remote, and spare keys end up.
The Webministry has been working very diligently over the last few days in order to make sure that these changes would go into place without disrupting any existing emails or causing problems for any ongoing polling. These are not changes to be made lightly, certainly, but we feel they are both necessary and important.
We want to thank Duke Brennan and Duchess Caoilfhionn for their work in revising EK Law to be gender-neutral and inclusive, and for giving us a path to these changes.
I would also like to personally thank Meister Joel Messerer, Maestro David Vázquez de Valençia, Maistir Mael Eoin mac Echuid, Mistress Vika Grigina z Prahy, Lord Symon of Barnesdale, and Baroness Audrye Beneyt for their work and wise counsel leading up to these changes. I have an unreasonably stellar team and cannot say enough about their talent and enthusiasm.
Yours in Service,
Herr Matthias von Würzburg
East Kingdom Webminister
~~
Greetings to the East Kingdom from the East Kingdom Webministry Royal Liaison:
As Matthias mentioned, the Heirs to the Thrones of the East have been set up with emails.
His Highness Magnus, Heir to the Sovereign can be reached at heir-sovereign@eastkingdom.org
His Highness Alberic, Heir to the Consort, can be reached at heir-consort@eastkingdom.org
Both can be reached simultaneously at trh@eastkingdom.org
Her Majesty Margarita will no longer receive emails sent to the following addresses:
She can be reached by email queen@eastkingdom.org or trm@eastkingdom.org.
Thank you all for your patience while we worked through this process!
In Service,
Baroness Audrye Beneyt
Royal Liaison – East Kingdom Webministry