President's Report for the October 2019 Board Meeting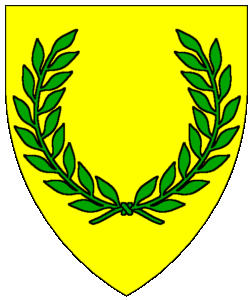 John Fulton, President for the SCA, has announced that a report from his office is now available on the SCA website. This report contains the publishable summaries and commendation sections from each Society Officer's reports, as well as publishable summaries submitted by various Board committees.
The report can be located here: https://sca.org/BOD/PresReport/October2019BoardMeetingPresidentsReport.pdf
Questions or comments regarding this report should be directed to Mr. Fulton at president@sca.org.
If you send comments, please use the subject line "President's Report October 2019".
Comments are strongly encouraged and can be sent to:
SCA Inc.
Box 360789
Milpitas, CA 95036
You may also email comments@lists.sca.org.
This announcement is an official informational release by the Society for Creative Anachronism , Inc. Permission is granted to reproduce this announcement in its entirety in newsletters, websites and electronic mailing lists.