October 2020 BoD Meeting Goes Live!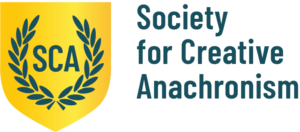 The October 2020 BoD Meeting is going to be streamed live. Want to watch? Then click on the link for more information!
October 2020 Board Meeting Goes Live
Comments are strongly encouraged and can be sent to:
SCA Inc.
Box 360789
Milpitas, CA 95036
You may also email sca-comments@lists.sca.org.
This announcement is an official informational release by the Society for Creative Anachronism , Inc.  Permission is granted to reproduce this announcement in its entirety in newsletters, websites and electronic mailing lists.
The date of the meeting is October 25, 2020.  More details are provided on the registration page.
Edit:  The video of the meeting is available on-line here:  Board of Directors Video Available