East Kingdom Urgently Seeks Candidates for Chamberlain's Office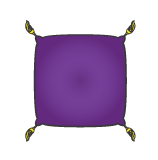 The Kingdom needs a new Chamberlain to store and manage the Kingdom's Official Things, including the crowns, regalia, and thrones. A description of the duties can be found here.
If you, your dependent, or someone in your general orbit would be a good match, please contact the Kingdom Exchequer — exchequer@eastkingdom.org as soon as possible.
Thanks.
In service,
Medhbh
—
Medhbh inghean Uí Cheallaigh, OP
she/her/hers
Seneschal, East Kingdom
Kellie Donovan-Condron
Regional VP of Operations, SCA, Inc.