Seneschal's Reminder about Kingdom's Guidelines for Activities and Martial Practices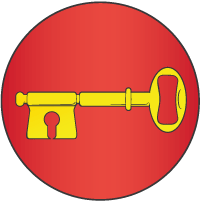 As the Kingdom's formal shutdown period ended, we remind the populace that each local group is to follow its state/province and local government guidelines for re-opening. As tempting as it might be to see your friends in a different area within the Kingdom, please heed travel & self-quarantine restrictions.
As each group considers whether it can safely hold small gatherings and events, our previously-announced restrictions also remain in place, with a small update to item 3B. In-person Royal Progress events are some months away, at the earliest.
Martial practices must continue to follow the guidelines from the Kingdom Earl Marshal.
Guidelines for East Kingdom in-person activities:
1. Do not attend an in-person activity if you are experiencing any of the symptoms of COVID-19 (https://www.cdc.gov/coronavirus/2019-ncov/symptoms-testing/symptoms.html). If you develop symptoms after attending an in-person activity, you must notify the person in charge of the activity as soon as possible.
If you have an underlying condition which increases your risk, strongly consider your own health and safety before attending an in-person activity (https://www.cdc.gov/coronavirus/2019-ncov/need-extra-precautions/index.html).
2. Each local group must follow state/province and local requirements for public activity in the place where the activity is to be held, including keeping up with changes to government policy based on updated information. Be aware that some local jurisdictions have stricter requirements than their state/province.
3. In addition to state/province and local requirements, in-person gatherings in the East Kingdom at this time must:
A. Submit a plan to their local seneschal
(i) Showing that the type and size of the gathering is allowed under current state/province/local guidelines (copy of the relevant part of government reopening language is sufficient)
(ii) Showing the organizer's plan for complying with government and these Kingdom guidelines
(iii) If the organizer is the group's local seneschal, plan must be submitted to the group's regional deputy
(iv) The local seneschal or regional deputy must approve the plan in writing via their official East Kingdom email address before the activity can take place
B. Take place outdoors as much as possible; extra sanitation efforts are required for activities that take place indoors.
C. Have enough space for all participants to remain six feet apart from each other at all times, or all participants must wear face coverings correctly (covering the mouth and nose at all times) if 6' spacing cannot be consistently maintained.
D. Prohibit shared food or drink
E. Have sign-in sheets for contact tracing
(i) Full legal name
(ii) Society name
(iii) Current phone number or email address
(iv) Minors will be signed in under their parent's contact information
(v) Contact tracing sheets will be retained by the activity organizer and will not be added to a database or other Kingdom records
F. Be reported to regional seneschals (except martial practices, which report as directed by the Kingdom Earl Marshal) so we can get an overall view of the Kingdom's activities
G. Specific requirements for martial practices will be provided by the Kingdom Earl Marshal
In service to the East Kingdom,
Medhbh, Kingdom Seneschal
Margarita, Queen
Tindal and Alberic, Princes of Tir Mara
——-
La période de fermeture officielle du Royaume étant terminée, nous rappelons à la population que chaque groupe local doit suivre les directives de son État/province et de son gouvernement local pour la réouverture. Aussi tentant que cela puisse être de voir vos amis dans une autre région du Royaume, Vous devrez tenir compte des restrictions de voyage et d'auto quarantaine.
Alors que chaque groupe examine s'il peut organiser en toute sécurité de petits rassemblements et événements, nos restrictions précédemment annoncées restent également en place, avec une petite mise à jour au point 3B. Les événements en présence des Royaux (Royal Progress) auront lieu dans quelques mois au plus tôt.
Les pratiques martiales doivent continuer à suivre les directives du maréchal du Royaume.
Directives du Royaume de l'Est concernant les activités publiques (en personne)
1. Vous ne pouvez participer à aucune activité publique en personne si vous présentez des symptômes de la COVID-19. Si vous développez des symptômes après avoir participé à une de nos activités publiques, contactez les responsables de l'activité le plus tôt possible. Si vous avez des conditions sous-jacentes, vous devriez éviter la participation à ces activités.
2. Chaque groupe local doit suivre les lois/règlements, ou directives de la santé publique de sa région. Prenez note que certaines régions peuvent avoir des directives plus strictes que d'autres.
3. En plus des lois/règlements ou directives de la santé publique de l'état/province ou régions, les activités publiques tenues au Royaume de l'Est doivent :
A. Soumettre une description de l'activité au sénéchal du groupe local qui présente :
a. Le type et le nombre de participants respectant les lois/règlements, ou directives de la santé publique de sa région. (Une copie des textes en vigueur suffira)
b. Comment l'organisateur entend faire respecter les lois/règlements ou directives de la santé publique ainsi que les directives du Royaume.
c. Si l'organisateur de l'activité est le sénéchal local, la description devra être soumise au député sénéchal régional.
d. Le sénéchal local ou régional devra autoriser la description de l'activité par écrit via le courriel du Royaume.
B. Favoriser la tenue d'événement extérieur le plus possible puisque des événements intérieurs demanderont des efforts sanitaire supplémentaires.
C. Dans un espace suffisamment grand pour maintenir la distanciation physique de 2m (6 '). Si cette distanciation est impossible les participants devront porter un couvre visage.
D. Le partage de breuvage et nourriture est interdit
E. Préparer une liste des participants pour un éventuel traçage des contacts
a. -Nom
b. -Nom SCA
c. -Numéro de téléphone ou courriel
d. -Les mineurs seront liés aux informations des parents
e. -La liste des participants sera conservée par l'organisateur et les informations qu'elle contient ne seront pas conservées dans une base de données ou tout autre système du Royaume.
F. La description sera transmise au sénéchal régional pour maintenir une vue d'ensemble des activités du Royaume. Les descriptions des pratiques de combat devront être acheminées au Maréchal du Royaume.
G. Les directives concernant les pratiques de combat seront publiées par le Maréchal du Royaume. Il s'agit-là des premiers pas vers le retour des rassemblements publics. Nous allons suivre de près comment se déroule cette timide réouverture et nous souhaitons vos commentaires.
Au service du Royaume de l'Est
Medhbh, Sénéchal du Royaume
Margarita, Reine
Tindal and Alberic, Princes