Online A&S Display items (with example) – Due Tuesday the 24th!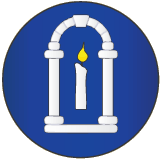 Greetings Easterners!
The Ministry of Arts & Sciences is so excited to announce the date of our first Online Kingdom A&S Display, Friday March 27th! To be a part of this first round please submit your entry by Tuesday the 24th.
We already have a few entries but we would love to see even more – any experience level is welcome, this is a great way to try your first A&S display with anything you have been working on! We also have an example entry posted at the Minister of Arts & Sciences website and in the comments below if you are looking for ideas!
Please send the following information to moas.deputy@eastkingdom.org with "Display" as the subject line.
SCA Name:
Barony/local area:
Optional – Link to EK wiki page (please consider including a photo of yourself as well if there is not one on your wiki page so that people can see who you are!):
1-3 photos of your item
A short description (1-3 paragraphs) of your item and its creation
Link(s) to any additional information about your item/art (your blog, hand-outs, google doc with more documentation, etc. – anything that you want to share with people!)
Would you like to be connected with other artisans in your field by email? If so, what types of connections are you hoping to make (looking for advice, sharing tips/tricks, etc.)
We hope the example posted on the website helps. If you have any questions about what to include please reach out to moas.deputy@eastkingdom.org and I would love to talk about it. Any project you are working on, big or small, would be more than welcome.
Art brings joy and inspiration, thank you for sharing yours with us all
<3
Mistress Elena Hylton
Deputy Minister of Arts & Sciences