Laurel Challenges for Artists and Scholars Exhibition Announced
Greetings!! The Laurel Challenges for the "Artists and Scholars Exhibition Event" being held in Carolingia on April 18th have been made.
You can view the ten challenges at the link below. More information about event registration, classes, and the A&S display will be forthcoming.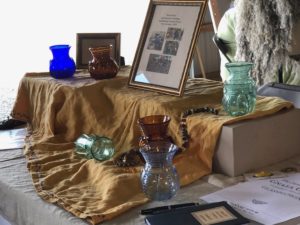 Artists and Scholars Exhibition List of Laurels Community Challenges
If you have questions about a challenge or about which category your art would best fit in, please email moas@eastkingdom.org, or e-mail the Laurel offering the challenge directly.
My thanks go out to all of the Laurels who have volunteered to offer a challenge for this event.
And good luck to all of our artisans as you start working on your projects!!!
-lissa
East Kingdom Minister of Arts & Sciences