Webministry Available to Support Local Groups Impacted by Yahoo Groups Closure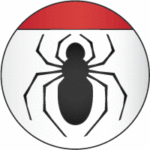 Greetings unto the populace of the East from your Kingdom Webministers,
As you may have heard by now, Yahoo Groups is about to undergo some radical changes. You can read Yahoo's own words here, but in brief, users will no longer be able to upload content, and all existing content will be removed.
Critically, this includes existing archives of messages, which will be removed on December 14th.
EKWM is aware that many local groups have used Yahoo Groups for mailing lists for a long time, and that this change may be causing some consternation. We're here to help. East Kingdom Webministers, working with your local webminister, can create a new mailing list living in the Kingdom maintained Google platform. Further, we have a set of tools and solutions that can help to migrate over existing users, uploads, and, critically, mail archives.
Yahoo has not given us a lot of time, and the process of extracting existing content from Yahoo can take a long time depending on the quantity of archives and other material to be extracted. If you have a Yahoo Group that you would like to extract the contents from, please reach out quickly to your local webminister who will work with us to begin extracting content as soon as possible. Please note that you do not have to have a new mailing list set up in advance before beginning this process, so if you think that there's a chance you'd want to retain the existing material whether or not you continue having an active mailing list, please reach out sooner rather than later.
We ask that you be patient during the process, as we cannot anticipate how many requests will come in from the populace, but be assured that we will save as much as we can from the maw of Yahoo Groups before it shuts completely.
In Service,
Symon of Barnesdale