Pennsic 50 – Archery Champs Team Competition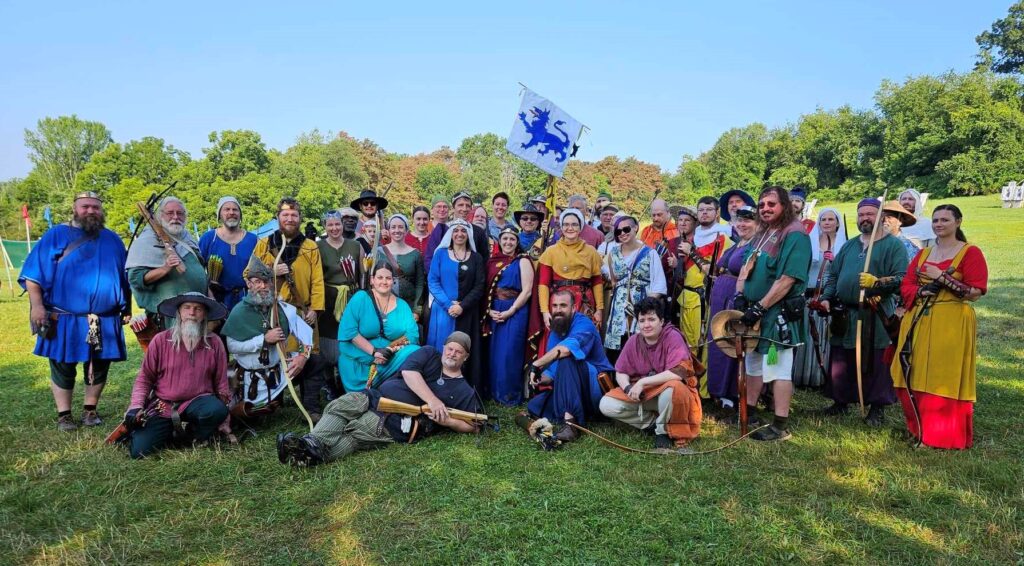 The Midrealm and Allies Team prevailed this year, winning the Roving Range and Friend/Foe shoots. The East and Allies Team took the Long Distance Walk-Up Shoot.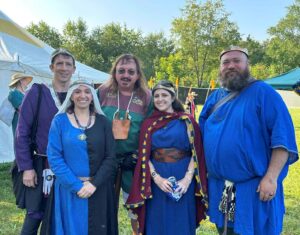 The full set of Eastern Royalty came to the range this morning to send Their Archery Champions Team off to do battle. Before the competition started, Master Denys the Decadent from AEthelmearc was introduced to Their Majesties and Their Highnesses. He has been invited to represent the USA (and the SCA) in the world crossbow competition in India in October! (He has a GoFundMe link on his FaceBook page if you would like to help with the costs of the trip.) Readers may know Denys from his daily short videos about archery in general and crossbows in particular; he began these posts at the start of the pandemic, and is now at 1215 days and counting.
Here are the scores from the Archery Champions Team competition:
Roving Range:
East : 1212
Mid : 1466
Friend/Foe:
East : 84
Mid : 131
Walk up:
East : 246
Mid : 236
Results provided by Master Ryan Mac Whyte.
Photos by Baroness Arlyana van Wyck.
Reported by Mistress Ygraine of Kellswood.