A&S Champions Finalists Announced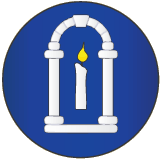 Greetings!
The MOAS Office is excited to announce that the first round of judging for A&S Championships is complete! After our judges met with the 19 initial entrants, we have selected a group of six artisans as our finalists. In alphabetical order:
Agatha the Wanderer
Corotica Senebelenae
Ellynor Redpath
Guðrún Sveinsdóttir
Svana Vefari
Ysabel da Costa
The final judging will be done at Aisles of Marche and the results will be announced in Court that day. There will also be an in-person A&S display at Aisles of Marche as part of this hybrid event, with 19 artisans registered to share their art!
Thank you so much to all our entrants and judges.