Crown's A&S Champions 2022 – Registration Ends Soon!
The MOAS Office and our current champions are excited to announce details for this year's Crown's A&S Championships!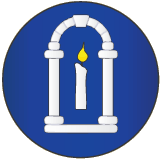 As previously shared, this will be held in a hybrid format, with the first round of judging done remotely and the finals done in-person (with remote options possible), at Aisles of Marche and Crown A&S Championships in the Barony of Stonemarche on March 5th. As a hybrid event, there will be options for both online and in-person display space, as well as options for consultations for folks wishing to get in-person feedback.

Dates & Deadlines:
Competition & Display Registration Deadline – Monday, February 7th by 11:59pm
Competitor & Online Display entries due – Monday, February 21st by 11:59pm

First round of Judging, online – Wednesday, February 23rd – Saturday February 26th
Finalists announced – Sunday, February 27th
Judging with Royals – Saturday, March 5th – in-person with remote options available.

We know this is a short turn-around for deadlines, and while the general time frame and format was announced earlier while we were waiting for bids we very much understand the stress that often accompanies this event even in non-pandemic times. Competitors vs displayers are known only to MOAS staff – no one viewing your entry either in-person or online will know which you were. Please remember that competing is never a requirement for any awards, that judges are always needed and appreciated, that displaying is always an option, and that not participating at all is incredibly valid for any reason. If you would like to chat about your goals, concerns, or other questions please email Elena at moas@eastkingdom.org.

Our thanks to Baron Keziah Planchet and the Barony of Stonemarche for helping us find a site!

Elena Hylton, East Kingdom MOAS