Call for Commentary on Policy Change – Minors as Officers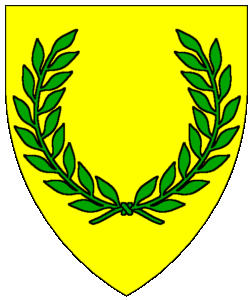 The Board of Directors is currently considering a change of language to improve the clarity of Corporate Policies II.C.2.c, General Conditions and Privileges of Membership—Eligibility for Office—Minors as Officers.
The language currently reads:
Minors may not serve as group marshals or as marshal in charge, seneschal or exchequer.
The proposed change reads:
Minors may not serve as royalty, territorial barons or baronesses, seneschals, exchequers, group marshals, or marshals in charge.
The reasoning behind this proposal relates to the fact that, while most kingdoms have laws specifying that those competing in Royal Lists must be of legal age in the jurisdiction, and while there is precedent at the Corporate level for insisting on this, our rules do not specifically spell that requirement out. Often the duties of Royalty carry responsibilities involving finances and or legal ramifications. Such duties must be handled by legal adults.  The same is true for territorial barons and baronesses. It is for these reasons the above change to Corporate Policy has been proposed.
Corpora in its entirety can be found here: https://www.sca.org/resources/document-library
Please email all commentary to sca-comments@lists.sca.org and use the title "Corpora – Minors as Officers in the subject line.
NOTE: Do not use attachments in your commentary. Attachments will cause your message to be marked as spam, and it will be bounced.
In lieu of email, commentary may be sent by US Mail, Postage-Prepaid, to:
Society for Creative Anachronism, Inc.
RE: Corpora – Minors as Officers
P.O. Box 360789
Milpitas, CA 95036-0789
Commentary regarding this proposed Corpora change, whether sent by email or US Mail, must be received by the Board no later than December 31, 2021.