Crown Tournament Final Eight
A livestream provided by the webministry is available here.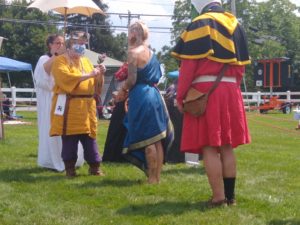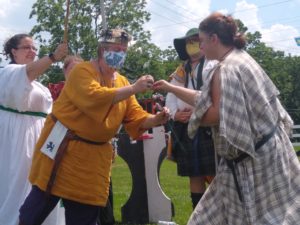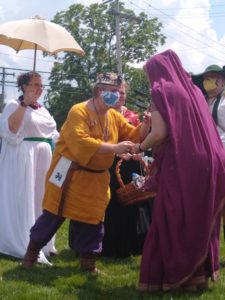 The first rounds are over and 8 Combatants remain in contention for the thrones of the East. As a reminder, due to heat, all bouts until the semi finals have been changed from best 2 out of 3 to a single bout. 
Thus Far Undefeated
Sir Matthew D'Arden, for Mistress Fia Kareman
THL Sigurdr Berserk, for Mistress Eleanore MacCarthaigh
Count Ioannes Aurilius Serpentius, for Countess Ro Honig von Summerfeldt
Doyen Richard Crowe, Master of Arms, for Lady Ameria Browne
Carrying One Defeat
Jarl Valgard Stonecleaver, for Lady Gracia Vazquez de Trillo
Sir Matthias Grunewald, for Baroness Æsa feilinn Jossursdottir
THL Pandarus, for Caccia Trice Sthenone
Viscount Culann mac Cianain, for Viscountess Sefa Hrafnsdóttir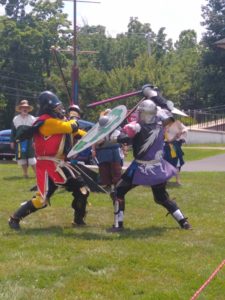 (Photos by Mistress Elysabeth Underhill)
The Gazette thanks the MoLs running today's tournament.  Any mistakes belong to the Gazette staff.