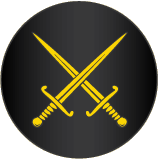 The next stage of Crown Tournament has begun in the Shire of Hartshorn-dale! A livestream provided by the webministry is available here.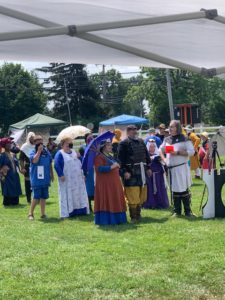 The combatants are as follows
Sir Ryouko'jin of the Iron Skies, for Lady Indrakshi Aravinda
Viscount Culann mac Cianain, for Viscountess Sefa Hrafnsdóttir
Baron Angus Gove Mackinnon, for Mistress Ciara McRobbie
THL Sigurdr Berserk, for Mistress Eleanore MacCarthaigh
Count Ioannes Aurilius Serpentius, for Countess Ro Honig von Summerfeldt
Jarl Valgard Stonecleaver, for Lady Gracia Vazquez de Trillo
Baron Elgin of House Eagle, for Mistress Juliana von Altenfeld*
Lord Laurence Vaughn, for Lady Lillian Hutchinson
Duke Randal of the Dark, for Duchess Katherine Stanhope
Sir Matthew D'Arden, for Mistress Fia Kareman
Sir Matthias Grunewald, for Baroness Æsa feilinn Jossursdottir
Doyen Richard Crowe, Master of Arms, for Lady Ameria Browne
Sir Hrafn Bonesetter, for Lady Rosa da Murano
THL Pandarus, for Caccia Trice Sthenone
THL Duarcaín MacWard, for Herrin Catháin Reiter
Lord Corwin Blackthorn, for Lady Ada Wright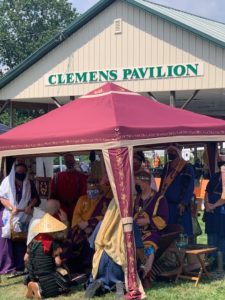 There is a three-way refight before the tourney starts to determine the final 16 due to a paperwork error with one of the feeders; the fight is between Baron Elgin of House Eagle, Lord Aelfwine Akeworthe, and Lord Laurence Vaughn.
As a reminder, the format is as follows:
The tournament will be fought in a double elimination format. Any double kills that happen will be refought.
Each pairing in the tournament before the semi finals will be 1 fight rather than best 2 out of 3 due to the heat, with the individual fighters choosing their preferred weapons form; there is no requirement that they match.
The semi-finals will also be fought best 2 out of 3 bouts. Previous losses are forgiven for those fighters advancing through the loser's list.
The semi-final bouts will be fought using matched weapons forms with alternating choices of weapons form. The fighter advancing from the winner's list will get choice of form for the first bout. The fighter advancing from the loser's list will get choice of form for the second bout. If a third bout is necessary, the fighter advancing from the winner's list will get the choice of form.
The semi-final bouts may repeat weapons forms.
The finals will be fought as best 3 out of 5 bouts. They will be fought with matched, non-repeating weapons forms, with the exception being if a fifth and final bout is needed. The first four bouts will alternate choice of form with the fighter that is higher in the Order of Precedence getting choice for the first bout. If a fifth and final bout is necessary, each fighter may bring their best with no requirement that the forms match.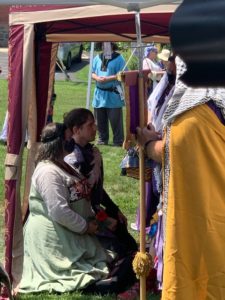 (Photos by Lady Deidre Grenewode)
The Gazette thanks the MoLs running today's tournament.  Any mistakes belong to the Gazette staff.