Ad Servitium Somnium, A Virtual Service Schola, Being Held March 27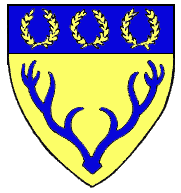 The Shire of Hartshorn-dale will be hosting Ad Servitium Somnium, a service schola, on Saturday, March 27. This is a virtual event, focused on learning how to be of service in the SCA at a Local, Kingdom or Society level.
Garb is encouraged at this virtual event, but is not required.
Currently scheduled classes include:
Autocrat 101- Everything and Anything that you need to know about holding and running events on any scale
Serving your local group as an officer
Reservations and running of the gate at events
Serve it Forth: Food as service in the SCA
Site selection and budgeting for events .
Levels of service in the society
Smooth(er), Low(er)-Drama Officer Transitions.
The Royal Household: What does it mean to serve?
De-mystifying Kingdom Offices:
Ask Me Anything with East Kingdom Peers/Royalty
A complete schedule of classes, as well as Zoom information, is available in the event announcement at https://www.eastkingdom.org/event-details/?eid=3712 and classes will continue to be updated.