SCA, Inc. Announces Corporate Staff Retirements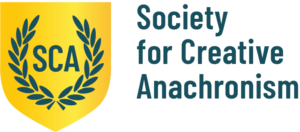 The following message was shared today on sca.org: https://www.sca.org/news/people-on-the-move-corporate-office-upcoming-retirements/
It is with a mixture of sadness and joy that we announce the upcoming retirements of Renee Signorotti, Vice President for Corporate Operations & Member Services and Theresa Anderson, Administrative Assistant & Stock Clerk.
These two women have been the backbone and heart of the Corporate Office almost since its very foundation and the time, knowledge and skill they have given to SCA Inc. cannot be overstated.
However, even the best of employees must take their well-earned rest and it will shortly be that time for Renee and Theresa. To that end, SCA Inc. is seeking applications now to ensure an effective and seamless handover can occur.
These retirements mark the end of an era for the Corporate Office and the beginning of a transformation for the corporate side of SCA Inc. as it adapts and innovates to meet the changing demands and increasing opportunities of our modern world.
With this in mind, SCA Inc. is currently seeking applications for the paid employee position of Vice President for Corporate Operations and Members Services. Applicants will need to reside within Santa Clara County, California or surrounding areas.
Applicants need not be members of the Society for Creative Anachronism. Please see the link below for further requirements for the position.
https://www.sca.org/VPCorporateOperations-OfficeManager
Interested candidates should mail a hard copy of their resume to the attention of Renee Signorotti, P.O. Box 360789, Milpitas, CA 95036-0789. In addition, an electronic courtesy copy should be emailed to resumes@sca.org.
The deadline for submissions is April 30, 2021.
Any questions can be sent to Mr. John Fulton, President, at president@sca.org