A Farewell Note from the Brigantia Principal Herald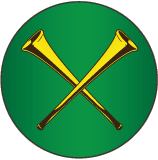 Unto the populace of the east does Malcom Bowman, 18th Brigantia Principal Herald, send greetings.
I am writing to you today to say farewell. I have now served as Brigantia for 4 years, and my final term is at an end.
It has been an honor and a privilege to serve this Kingdom and its people. The East is an amazing, wonderful Kingdom and I have appreciated all the support I have received during my tenure.
A couple of Thank Yous. To the rest of the Kingdom Officers – I have enjoyed getting to know you and work with you over these four years. You are an amazing group of people, and this Kingdom would not be half as awesome as it is without you.
My deputies, THANK YOU for being amazing! I could not have done this job without you, as you all have an incredible depth of knowledge in your related offices that I have relied on tremendously. Without you, more than anything I have done, the East Kingdom College of Heralds would not be the envy of the Knowne World that it is.
My immediate predecessors – Ryan MacWhyte and Rowen Cloteworthy, You've both been great resources and sounding boards whenever I needed your assistance.
Last and not least – thank you to my wife, Charitye Dale. You're amazing, and your support during my tenure in this office has always been thoroughly appreciated.
I hope everyone will join me in welcoming my successor, Yehuda ben Moshe. He has been my deputy during my entire tenure, and always a great sounding board and helper. Yehuda is going to be amazing in this job. I have the utmost confidence in his forthcoming service.
Thank you, once again, to everyone for your support. Despite the conclusion of my service as Brigantia, I have no doubt I'll still be serving this Kingdom I love in new and various ways for a long time to come.
YIS,
Malcolm
Baron Malcolm Bowman, OP, 18th Brigantia Principal Herald