Armored Combat Practice May Resume in 7 States and Provinces (also En Français)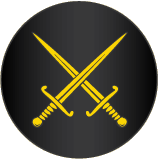 Hello all,
Your friendly neighborhood Kingdom Marshal for Armored Combat here.
After reviewing all of the various state and provincial Covid-19 guidelines here in the East Kingdom and discussing this with the Earl Marshal, I am pleased to announce that the following states and province are cleared to join those lucky fighters up in Nova Scotia and down in Delaware and begin official full contact armored combat practices:
Pennsylvania
New Jersey
Connecticut
Vermont
Quebec
To quote the Kingdom Seneschal's and the Earl Marshal's posts from June 7th of this year:
"Good afternoon, East Kingdom, We are in a phase of transition as various states/provinces within the Kingdom re-open for public activity in several stages. All who wish to return to in-person activities in the East must follow their state/province and local government requirements, and these Kingdom guidelines. We also honor the choices of those who will continue to refrain from public gatherings for quite some time. Today, June 7, 2020, official in-person activities can resume according to the guidelines listed here. All events are still cancelled through the end of June. We will be monitoring closely as states and provinces move through their re-opening phases, and We will update the Kingdom when local events can resume, if that date is moved from July 1, 2020. Royal Progress events will not take place until state/province guidelines allow gatherings of more than 200. [Editors Note: Per the SCA, Inc, all in person events are now canceled through the end of January 2021.)
Per Corpora, an "event" must be sponsored by official branches of the Society, registered with the Seneschal of the sponsoring branch, publicized at least to the members of that branch, and conducted according to Society rules. Permitted in-person gatherings at this time are explicitly very small — martial practices, local A&S activities, meetings to discuss specific topics, etc. The Kingdom Earl Marshal will provide specific guidance about martial practices. If in-person business meetings resume, the meeting must also include a virtual component so that as many members of the group who wish to attend may do so. Guidelines for East Kingdom in-person activities (June 7, 2020):
1. Do not attend an in-person activity if you are experiencing any of the symptoms of COVID-19 ( https://www.cdc.gov/coronavirus/2019-ncov/symptoms-testing/symptoms.html). If you develop symptoms after attending an in-person activity, you must notify the person in charge of the activity as soon as possible. If you have an underlying condition which increases your risk, strongly consider your own health and safety before attending an in-person activity (https://www.cdc.gov/coronavirus/2019-ncov/need-extra-precautions/index.html).
2. Each local group must follow state/province and local requirements for public activity in the place where the activity is to be held, including keeping up with changes to government policy based on updated information. Be aware that some local jurisdictions have stricter requirements than their state/province.
3. In addition to state/province and local requirements, in-person gatherings in the East Kingdom at this time must:
A. Submit a plan to their local seneschal
(i) Showing that the type and size of the gathering is allowed under current state/province/local guidelines (copy of the relevant part of government re-opening language is sufficient)
(ii) Showing the organizer's plan for complying with government and these Kingdom guidelines
(iii) If the organizer is the group's local seneschal, plan must be submitted to the group's regional deputy
(iv) The local seneschal or regional deputy must approve the plan in writing via their official East Kingdom email address before the activity can take place
B. Take place outdoors
C. Have enough space for all participants to remain six feet apart from each other at all times, or all participants must wear face coverings correctly (covering the mouth and nose at all times) if 6' spacing cannot be consistently maintained.
D. Prohibit shared food or drink
E. Have sign-in sheets for contact tracing
(i) Full legal name
(ii) Society name (iii) Current phone number or email address
(iv) Minors will be signed in under their parent's contact information
(v) Contact tracing sheets will be retained by the activity organizer and will not be added to a database or other Kingdom records
F. Be reported to regional seneschals (except martial practices, which report as directed by the Kingdom Earl Marshal) so we can get an overall view of the Kingdom's activities
G. Specific requirements for martial practices will be provided by the Kingdom Earl Marshal
These are the first steps towards returning to in-person gatherings. We will be watching to see how this limited re-opening goes, and We welcome your feedback.

In service to the East Kingdom,
Medhbh, Kingdom Seneschal"
"All martial practices must be approved by the deputy marshal in charge of the appropriate discipline, with the aid of their regional deputies. If you wish to hold an official practice, start by contacting your regional marshal for that art, and they'll guide you through the process of getting approved. You'll have to show that the activity falls under the guidelines of permissible gatherings at your location, and that you're prepared to follow all governmental rules along with the East Kingdom rules on activities. Furthermore, the Marshal-In-Charge of the practice is responsible for vigorously enforcing the rules, and therefore must have a good working knowledge of the various requirements.
Finally, each individual martial discipline may institute additional rules to cover the unique nature of their circumstances, as they see fit. Vissevald Selkirksson, Earl Marshal, East Kingdom"
Please note that the approval is on the state or province level only. There may be stricter local ordinances that need to be followed that may prohibit a practice being held. That will be up to the local Knight Marshals to work out with my Regional Deputies.
I will be working with my deputies and continuing to monitor the state and provinical guidelines to see how they develop.
Depending on circumstances it may be necessary to rescind these approvals if the situation changes.
If and when other states and provinces in the East Kingdom open up enough to allow practices I will pass that information along to all of you. I would ask you all to be patient with my deputies and myself as we get things approved for you.
I will be cross-posting on various East Kingdom pages here on Facebook and to the East Kingdom Marshals group on Yahoo. Permission is given to copy and forward to any interested parties.
In service,
Sir Cedric of Armorica
Kingdom Marshal of Armored Combat
---
En Français
Bonjour à tous,
Voici quelques mots de votre gentil voisin, le Maréchal de combat en armure du Royaume.
Après avoir pris connaissance des différentes lignes directrices, émissent par les états et provinces, concernant la COVID-19 et après discussion avec le Maréchal du Royaume, j'ai le plaisir de vous annoncer qu'en plus de la Nouvelle-Écosse, les états et la province suivants pourront débuter des pratiques de combat en armure avec contacts
-Pennsylvanie
-New Jersey
-Connecticut
-Vermont
-Québec
Je fais ici référence aux messages de la Sénéchal du Royaume et du Maréchal du Royaume publié le 7 juin dernier.
«Salutation au Royaume de l'Est.
Nous sommes en période de transition puisque les différents états et provinces formant le Royaume sont à des étapes de déconfinement différentes. Toute personne souhaitant participer à des activités publiques (en personnes) doit suivre les directives qui suivent.
De plus, nous respectons le choix de ceux qui décideront de ne pas participer à des activités publiques. À compte du 7 juin 2020, le Royaume autorise les activités publiques. Cependant, les lois/règlements, ou directives de la santé publique ont préséance et doivent être respectés.
L'annulation de tous les événements jusqu'à la fin du mois de juin est toujours en vigueur. Nous continuerons de suivre l'évolution des phases de déconfinement des différents états et provinces et nous informerons le Royaume aussitôt que les événements locaux pourront reprendre.
Les événements Royaux, pour leur part, ne pourront se tenir que si les lois/règlements, ou directives de la santé publique permettent des rassemblements de plus de 200 personnes. Selon la Corpora, un ''événement'' doit être approuvé par un groupe local officiel de la SCA et son sénéchal; rendu public minimalement aux membres de ce groupe local et tenu selon les règlements de la SCA.
Les activités publiques (en personne) qui seront permises à partir du 7 juin prochain doivent rassembler peu de participants. Nous pouvons donner comme exemple, les pratiques de combats, les activités d'A&S et les réunions. Le Maréchal du Royaume vous informera des directives spécifiques à propos des pratiques de combat. Si des réunions publiques ont lieu, on devra aussi prévoir la possibilité d'y permettre un accès virtuel.
Directives du Royaume de l'Est concernant les activités publiques (en personne) # juin 2020)
1. Vous ne pouvez pas participer à aucune activité publique en personne si vous présentez des symptômes de la COVID-19. Si vous développez des symptômes après avoir participé à une de nos activés publiques, contactez les responsables de l'activité le plus tôt possible. Si vous avez des conditions sous-jacentes, vous devriez éviter la participation à ces activités.
2. Chaque groupe local doit suivre les lois/règlements, ou directives de la santé publique de sa région. Prenez note que certaines régions peuvent avoir des directives plus strictes que d'autres.
3. En plus des lois/règlements ou directives de la santé publique de l'état/province ou régions, les activités publiques tenues au Royaume de l'Est doivent :

A. Soumettre une description de l'activité au sénéchal du groupe local qui présente :

a. Le type et le nombre de participants respectant les lois/règlements, ou directives de la santé publique de sa région. (Une copie des textes en vigueur suffira)
b. Comment l'organisateur entend faire respecter les lois/règlements ou directives de la santé publique ainsi que les directives du Royaume.
c. Si l'organisateur de l'activité est le sénéchal local, la description devra être soumise au député sénéchal régional.
d. Le sénéchal local ou régional devra autoriser la description de l'activité par écrit via le courriel du Royaume.

B. Devra se dérouler à extérieure
C. Dans un espace suffisamment grand pour maintenir la distanciation physique de 2m (6 '). Si cette distanciation est impossible les participants devront porter un couvre visage.
D. Le partage de breuvage et nourriture est interdit
E. Préparer une liste des participants pour un éventuel traçage des contacts

a. -Nom
b. -Nom SCA
c. -Numéro de téléphone ou courriel
d. -Les mineurs seront liés aux informations des parents
e. -La liste des participants sera conservée par l'organisateur et les informations qu'elle contient ne seront pas conservées dans une base de données ou tout autre système du Royaume.

F. La description sera transmise au sénéchal régional pour maintenir une vue d'ensemble des activités du Royaume. Les descriptions des pratiques de combat devront être acheminées au Maréchal du Royaume.
G. Les directives concernant les pratiques de combat seront publiées par le Maréchal du Royaume. Il s'agit-là des premiers pas vers le retour des rassemblements publics. Nous allons suivre de près comment se déroule cette timide réouverture et nous souhaitons vos commentaires.
Il s'agit là des premiers pas vers le retour à des rassemblements en présentiel. Nous surveillerons de près comment les activités limitées se dérouleront et acceptons volontiers vos commentaires
Au service du Royaume de l'Est
Medhbh, Sénéchal du Royaume»
«À tous, les salutations du Earl Marshal de l'Est,
Sujet à certaines conditions, j'autorise le retour aux pratiques d'arts martiaux. Ces dernières sont sujettes à l'approbation du député propre à la discipline, avec l'aide de leurs députés régionaux. Si vous avez l'intention d'organiser une pratique officielle, prenez contact avec votre maréchal régional, qui vous guidera alors dans le processus. Vous devrez démontrer que l'activité répond aux exigences de votre localité concernant les rassemblements, et que vous êtes prêts à suivre les règles gouvernementales et du Royaume. De plus, le maréchal en charge de la pratique devra rigoureusement appliquer ces règles, et aussi montrer une bonne compréhension de celles-ci.
Finalement, à leur discrétion, chacune des disciplines martiales pourraient implanter des règles supplémentaires en fonction de leurs besoins respectifs.
Vissevald Selkirksson, Earl Marshal, Royaume de l'Est»
Prenez note que l'autorisation de tenir des pratiques de combat est applicable, de manière générale, aux états et provinces. Des normes locales plus strictes pourraient empêcher la tenue de pratiques avec contacts en présentiel. Il s'agira aux Maréchaux des groupes de travailler avec les députés régionaux.
Je travaillerai avec mes députés régionaux pour effectuer une veille de l'évolution des lignes directrices de santé publique émises par les états et des provinces. Si la situation évoluait, il serait peut-être nécessaire de restreindre la tenue des pratiques. Si d'autres états ou provinces relâchaient suffisamment les règles sanitaires pour permettre des pratiques de combat avec contact en présentiel, je vous transmettrai à tous l'information.
Ce message sera diffusé sur plusieurs plateformes telles plusieurs pages du Royaume de L'Est, sur Facebook et dans le groupe Yahoo du Maréchal du Royaume. Vous avez l'autorisation de diffuser ce message aux personnes et groupes touchés par le sujet.
Au service,
Sir Cedric of Armorica
Maréchal du Royaume de Combat en Armure