Announcement: New East Kingdom Rapier Rules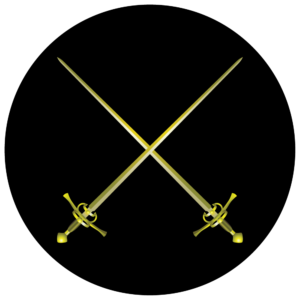 Fencers of the East! I am pleased to announce that we have new kingdom fencing rules, effective immediately.
Please read my foreword on Page 2 for commentary that may address some questions.
The biggest change in these rules is the introduction of the spear form into the East. Again, I will highlight the rule that states, "For single tournament combat, this type of weapon is considered a non-standard device. An opponent may decline to face a non-standard device without forfeiting a bout."
I am still ironing out the details of how we will handle the first spear authorizations in the kingdom, but it will roll down from the regional marshallate in some fashion. As with all weapons forms, fencers are welcome to use them at practices before being authorized, with the consent of their opponents. By the time we are able to have events again, the authorization process will be established.
Additionally, I plan to conduct meetings with interested marshals over the next few weeks to ensure understanding of spear inspections and authorization procedures. I will be working with the Ministry of Lists to incorporate the new spear authorization into our processes. Please be on the lookout for updated authorization paperwork.
Thank you again to everyone who sent comments on the original Society rules and to me regarding the draft of these East Kingdom rules. Your input is invaluable. As always, I welcome suggestions for future rules revisions, which can occur at any time. Please send them to me at
kmof@eastkingdom.org
.
Lilias de Cheryngton
East Kingdom Marshal of Fence