EK Tyger Camp is Looking For Submissions!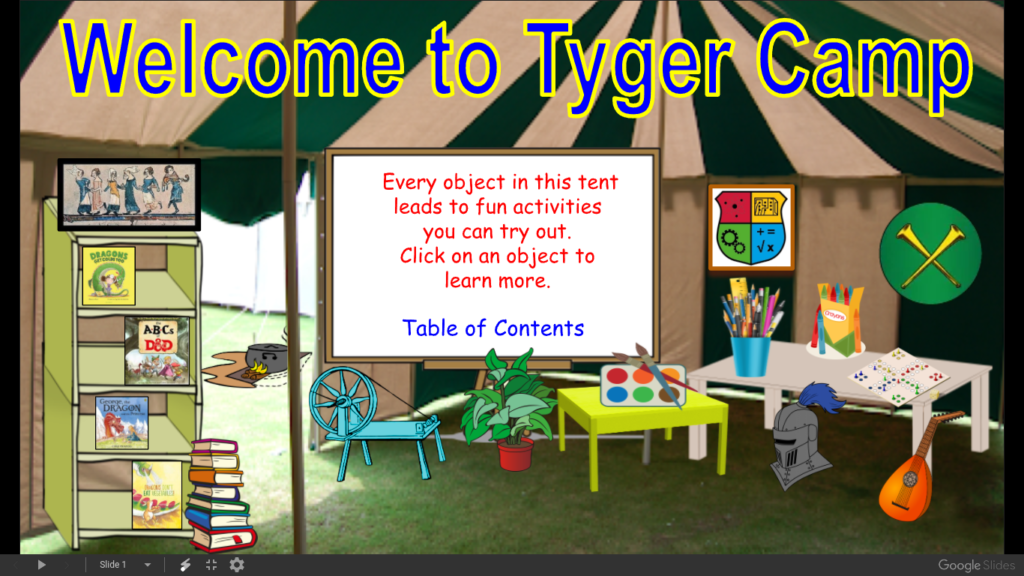 EK Tyger Camp needs your help!  
Tyger Camp is a new initiative aimed at creating a virtual Youth Point for the youngest members of our Kingdom.   Tyger Camp will be a place where they will be able to interact with the SCA during this time when we cannot meet together.
Our Kingdom's Youth have a wide variety of interests and skill levels, and we need your help putting together materials they can all enjoy.  To that end, we are asking all of you teachers, makers, and doers of things to help us by contributing either video classes and demos, or printable instructions that we can share on the Tyger Camp Website.
We hope to include activities and classes on all of the following topics:
Arts
Bardic
Cooking
Dance
Fiber Arts
Forestry
Gaming
Heraldry
Martial Arts
Persona Research
Science / STEM
Scribal
Stories & Songs
If you have any questions, or if you would like to submit a video, or document for a class or activity, please email it to
Hugoline
. We are asking for all submissions by July 25 in order to have them ready for the August 1 Debut, but will accept late submissions and add as we go.
Thank you so much for your help making Tyger Camp a dynamic resource for our Kingdom's Youth.