Kingdom Seneschal's Explains Policy Background to Coronation and Crown Plans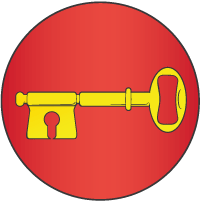 In Ethereal Court III on Saturday, I shared some of the policy concerns that underlie Their HIghness' and Her Majesty's recent announcement about Coronation. I'm sharing those here for wider distribution, plus a bit more information.
I'll start with a few big-picture points. We have a variance from the Society Seneschal and BoD for the current plans. It's a technical point, so I want to make sure the populace knows that the Royals' actions are sanctioned at the Society level. Also, the East is in about the middle of the range of options chosen by U.S. & Canadian kingdoms regarding Coronation and Crown Tournaments — some kingdoms have had a virtual transfer of power, roughly an equal number have postponed their Coronations with no re-scheduled date. A few have Coronations scheduled for summer that are still technically on the calendar, but are on the bubble for being postponed. Almost all Kingdoms I surveyed have postponed their Crown Tournaments. Trimaris is emphatically shut down for all activities until it's safe to gather as announced by governmental and health officials. What other Kingdoms choose to do may not influence the East, but I make the point to illustrate that there's no single model for Crowns right now.
Her Majesty and Their Highnesses care very much for the Kingdom and are striving to do Their best to honor the spirit of the East while navigating through unprecedented times. They do not take Their responsibilities to the Kingdom lightly, nor disregard Kingdom tradition as unimportant. They seek to do what is best for the long-term stability of the Kingdom. The October 3rd date — reflecting the preferred date in EK Law for Coronation — is the LAST date by which power will be transferred, virtually if necessary. Their HIghnesses are seeking bids for late August and early September, which would return the East as closely as possible to our usual schedule.
Many have asked: So why not hold a virtual Coronation, with a later Regency Court for Margarita to recognize in person a set of awards most important to Her?
The closed border with Canada and the uncertainty of when we can safely hold Crown Tournament are uppermost in Their minds. At the moment, no one knows when we can hold a tournament for Heirs — and the current arrangement shares leadership between Crown and Heirs for a period when They are doing much virtual visiting to support the populace. The sooner Coronation happens, the longer Tindal and Alberic go without Heirs, significantly risking burnout if we cannot gather safely in large numbers through the winter.
Stickier questions — for which I am seeking guidance at Society level — concern Crown Tournament if the Canadian border remains closed. These questions cannot be answered now or in the next several weeks, and our current arrangement buys everyone some time to develop a range of possible answers.
Her Majesty and Their Highnesses feel that it is better for the Kingdom's stability to extend Margarita's reign through a period of fewer activities rather than transfer power to Tindal and Alberic, whose historic reign would be largely inert over the summer, and perhaps extended further than any of us can anticipate right now.
Her Majesty and Their Highnesses hear Their people and are doing what They can to be good stewards of the Kingdom. That is Their only concern. As always, I am happy to discuss this and other questions that members of the populace might have.
In service,
Medhbh
—
Mistress Medhbh inghean Uí Cheallaigh
Seneschal, East Kingdom
Kellie Donovan-Condron
Regional VP of Operations, SCA, Inc.