Second Online Kingdom A&S Display
The MOAS office is so excited to announce the date of our Second Online Kingdom A&S Display, Saturday, May 2nd! To be a part of this next round please submit your information by Thursday the 30th.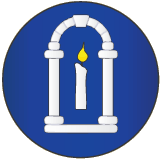 Our last display had more than 100 comments and so much beautiful art, and we already have several entries submitted for this round – thank you all for sharing with us!
We know that many of us are busy with various things and maybe A&S isn't on the table right now, so we would love folks to send us "something that made me smile" – a project from any time, today or twenty years ago, in-progress or completed, never-before-seen or something that you entered in A&S Champs – any project that gave you joy or made you smile!
Just send the following information to moas.deputy@eastkingdom.org with "Display" as the subject line.
SCA Name:
Barony/local area:
Optional – Link to EK wiki page (please consider including a photo of yourself as well if there is not one on your wiki page so that people can see who you are!):
1-3 photos of your item.
A short description (1-3 paragraphs) of your item and its creation.
Link(s) to any additional information about your item/art (your blog, hand-outs, google doc with more documentation, etc. – anything that you want to share with people!)
See here for an example https://moas.eastkingdom.org/online-as-display-dates-and-example/
If you have any questions about what to include please reach out to moas.deputy@eastkingdom.org and I would love to talk about it. Any project you are working on, big or small, new or old, would be more than welcome.
Art brings joy and inspiration, thank you for sharing yours with us all.

Mistress Elena Hylton, Deputy Minister of Arts & Sciences