"Try"athalon Week 2 – Kumihimo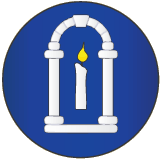 Good morning, East Kingdom!
It's time for the second installment of the MoAS "Try"athalon!
This week's challenge is brought to us by THL Arabella De Mere (https://wiki.eastkingdom.org/index.php?title=Arabella_De_Mere), and shows you how to create your own kumihimo project using basic items you already have at home!
For more info, check out https://moas.eastkingdom.org/ek-tryathalon/
We would love to see your projects! Please post pictures and stories about your projects in the Facebook project event page: https://www.facebook.com/events/513015416272842
Lastly, there's still time to try our first "Try"athalon challenge, Cooking Payne Foundewe (https://www.facebook.com/events/688095148603989)