Online Arts & Sciences Weekly "Try"-athalon Project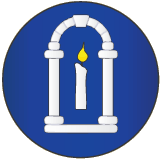 Greetings to the Kingdom!
The MoAS office would like to introduce our first weekly "Try"Athalon project.
These are introductory level A&S projects that can be completed using minimal materials, or materials you can find easily at home. If you have the time and energy, consider participating and trying something new.
We encourage the populace to post pictures of their efforts on the Facebook Event Page we will create for each project, or to e-mail photos of their work to moas@eastkingdom.org (and we will post some on our MoAS website).
This week's Project: Cooking Payne Foundewe (Bread Pudding)
Sponsor: Máistir Mael Eoin mac Echuid
The recipe, and advice from Maistir Mael Eoin on completing this project can be found on our website below. Contact information for Mael Eoin is also available for those who have questions.
EK MoAS Website:
https://moas.eastkingdom.org/ek-tryathalon
Facebook Event:
https://www.facebook.com/events/688095148603989/
There is no deadline to complete these projects, but a new project will be offered each Monday as long as we are able to find sponsors to suggest projects.