Online Arts & Sciences Classes for the Week of March 23rd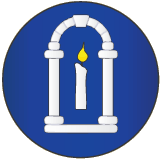 The Ministry of Arts & Sciences is excited to share another busy week of online A&S classes. Keep reading for this week's schedule of activities:
Monday, March 23rd: Interrogating Your Museum, 7-8 pm EDT.
There are some things we can glean from books, and some things we cannot. For those of us who need to see a physical object, or find a particular art piece, how do we go about doing that? Join Lady Aaradyn Ghyoot to learn how to talk to the right museum staff, what to ask, how to ask it, and how to best position yourself to gain the knowledge you seek. You don't need to have a research background to take this class – everyone is welcome!
Meeting link: https://meet.google.com/tej-zpir-rzj
Tuesday, March 24th: Elizabethan Embroidery Aesthetics, 7-9 pm EDT.
Join Mistress Amy Webbe for a class which will share a collection of images of extant pieces, many taken up close in museum study rooms. We'll talk about the common, the uncommon, and how to make your embroidery look like theirs! First hour is the class, second hour is for discussion.
Meeting link: https://meet.google.com/wte-msgk-gfw
Wednesday, March 25th: Reconstruction Techniques for European Dance, 8-9 pm EDT.
Join Master Philip White to learn how dance steps and choreographies are derived, which will improve your sense of style and technique as a dancer and your methods of instruction as a teacher. This class will examine primary source material, and concentrates on the importance of facsimiles, transcriptions, translations, tabulations, and concordances in the reconstruction process.
Meeting link: https://meet.google.com/tbb-rcbf-bun
Thursday, March 26th: Viking Clothing 101, 7-8 pm EDT, with extra time for questions if desired.
Join Viscountess Sefa Hrafnsdottir for an introduction to what men, women and children would have worn in the Viking era. Tune in for the fashion show, but stay for helpful information on style and construction.
Meeting link: https://meet.google.com/ajn-sosr-cme
Thank you to again everyone who has volunteered to teach.
If you have a class you would like to try with an online audience, please reach out to out East Kingdom Minister of Arts & Sciences, Mistress Lissa Underhill, at moas.eastkingdom.org.
She will be keeping an updated list of all the classes we are offering here: https://moas.eastkingdom.org/list-of-online-webinars/
If you'd like help figuring out how to make your class work online, you can reach me at moas.education@eastkingdom.org
In service,
Mariette de Bretagne
Deputy MoAS for Education