Online Q&A Session about the Pennsic A&S Warpoint Team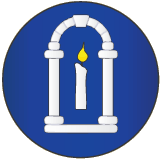 Have you ever thought about joining the A&S warpoint team for Pennsic, but aren't sure where to start? Do you want to know more about what a competition like that would look like?
If so, please join our Crown's and Queen's A&S champions, Amalie von Hohensee and Fiore Leonetta Bardi (Emily Adams and Gina Razon) for an online question and answer session next Tuesday, March 17, from 7-8 pm. All are welcome, so even if you don't have a specific question, please log in join the conversation.
Link: https://meet.google.com/tuj-buns-bkv
In service,
Mariette de Bretagne
Deputy MoAS for Education