A Message from Her Majesty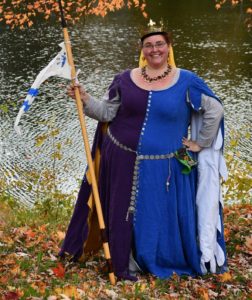 Unto my dearest East,
I want to thank you for your support as We make tough calls with the East's best interest at heart. We do not want to create undo panic by calling for a cancellation of all activities but encourage groups to make that call in accordance with CDC and state government regulations.
Be smart and stay safe my treasures. I encourage you to look at holding meetings via technology- the Webminsty can help!
Video conferences for meetings and/or friend gathers can help combat social withdrawals that some are feeling. Together we will see our way through these difficult times.
Remember to be kind and patient with one another. Lend support to one another and keep positive.
All my love,
Margarita
Queen of the East