East Kingdom Curia Agenda Announced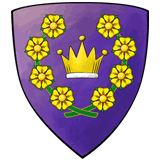 The agenda for East Kingdom Curia has been announced.
It is currently available as downloadable .pdf at this link: East Kingdom Curia Agenda
The agenda, as well as additional information about Curia, can be found at the East Kingdom Seneschal's website.
Curia is the process by which the laws and policies of the East Kingdom are updated, amended, and changed. You can learn more about Curia at the Seneschal's website.
East Kingdom Curia will be held as part of in the Barony of Stonemarche (Manchester, NH) as part of A Market Day At Birka. Curia will be held on Sunday, January 26th at 9 am.
Questions about the agenda, or about attending Curia, should be directed to the East Kingdom Seneschal, at seneschal@eastkingdom.org.
This article was updated on Monday, January 6th to reflect updated links to the .pdf agenda document.