Vivant to Prince Magnus Tindal and Prince Alberic von Rostock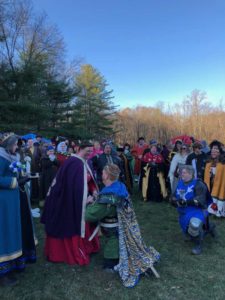 Duke Magnus Tindal was victorious after four bouts, inspired by Master Alberic von Rostock.
This tourney marks an historic occasion for the East, being the first time an entrant in Crown Tourney was inspired to victory by a consort of the same gender.
Photos and on-site reporting provided by Baroness Marian Kirkpatrick. Portrait photo courtesy of Harun Njam Shirazi, Casanova Imagery.