Queen's and Crown's Rapier Champions Underway
It is a beautifully sunny day in the Barony of Buckland Cross where the tournament to determine the Queen's and Crowns Champions of Rapier is underway.  The tournament begins with eight Round Robin-style lists, where each fighter will face every other fighter in their list.  The top two fighters from each list will advance to the Sweet 16.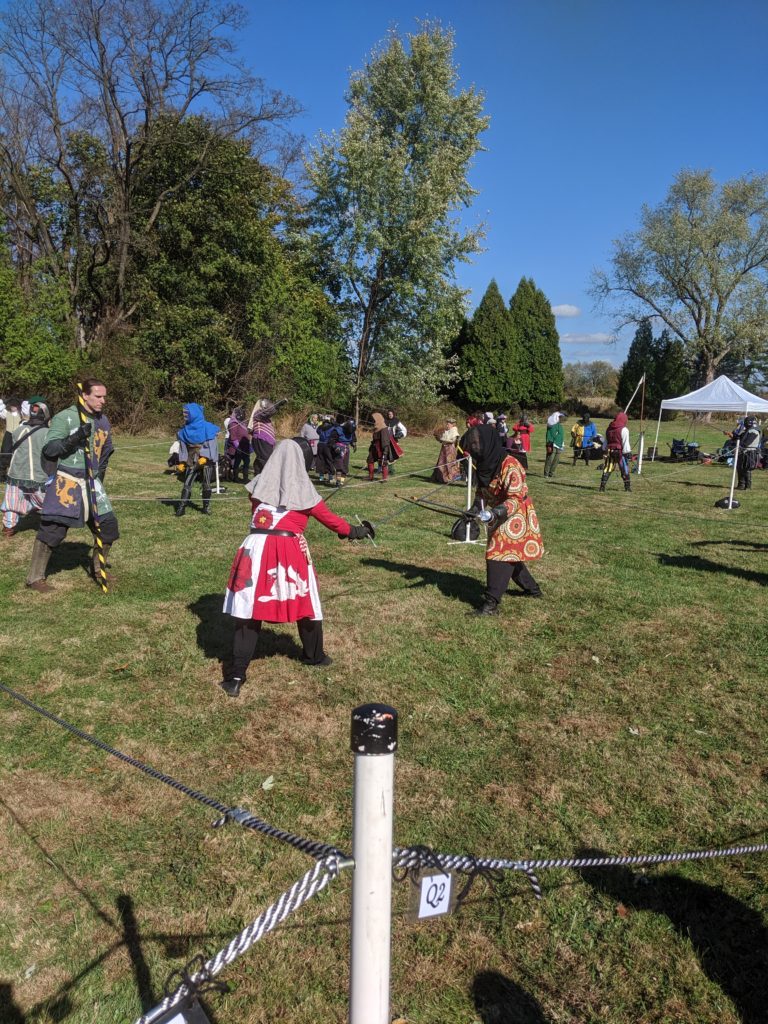 On-site photographs and reporting thanks to Avaldr Valbjarnarson, any mistakes are those of the Gazette staff and not the MoLs or on-site reporter.