All combatants planning to enter crown tournament, please take heed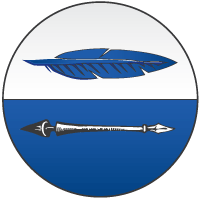 Per Their Royal Highnesses Luis de Castilla and Margarita De' Siena, any combatants wishing to enter crown tournament must be authorized fighters through the end of the potential upcoming reign.
Please review your authorization expiration dates to confirm they are valid through October 18, 2020.
If you are entering Fall Crown Tournament 2019 and are set to expire prior to October 18, 2020, please complete your reauthorization form (https://mol.eastkingdom.org/wp-content/uploads/2019/05/Rattan-Authorization.pdf) as soon as possible and email your completed form to mol@eastkingdom.org with the subject "Crown Tournament Combatant Reauthorization"
Please note, emailing your forms is an option ONLY available to those competing in Fall Crown Tournament at this time. All other paperwork should continue to be mailed to:
Kate Crandall
PO Box 5561
Colonie, NY 12205
If you have any questions or concerns, please contact Olivia at your earliest convenience via email (mol@eastkingdom.org). Thank you!